How to Invest in Potash (Updated 2023)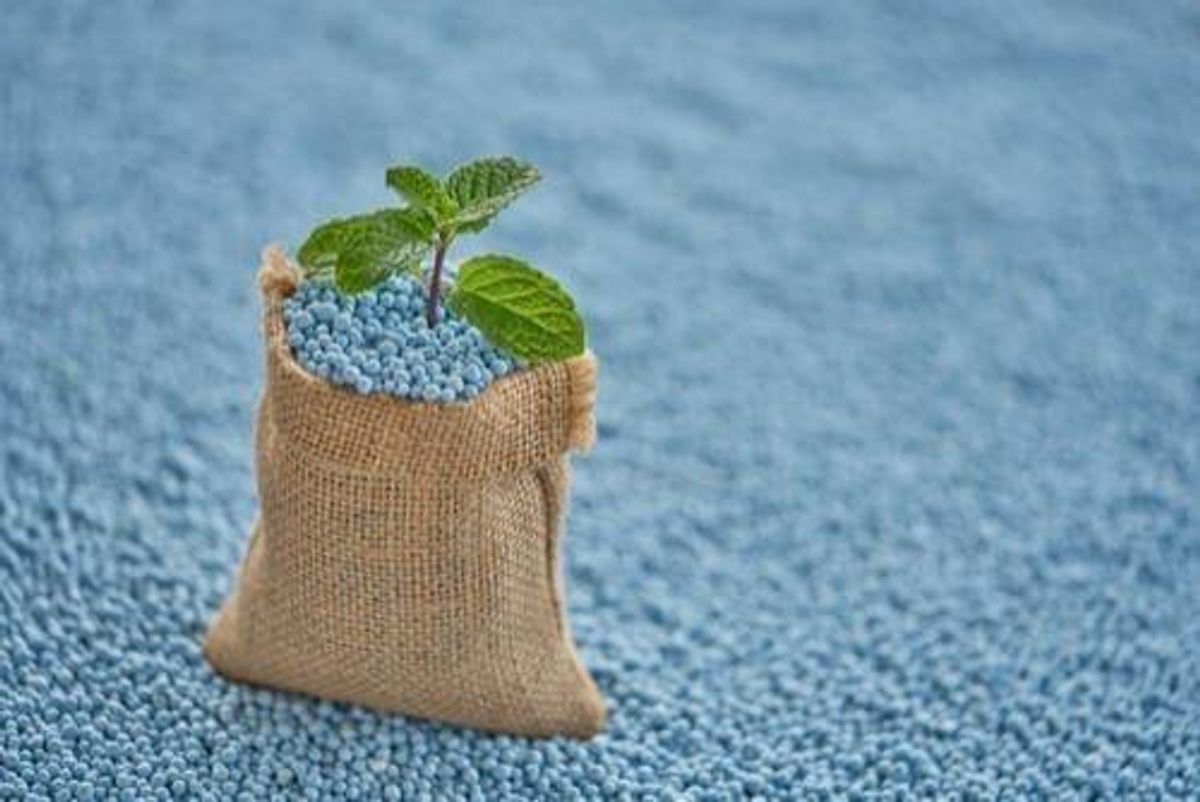 The world's population is increasing rapidly and is expected to reach over 9.8 billion by 2050. Why does this situation create positive fundamentals for potash investing?
A larger population will have many consequences, one of which is that much higher amounts of food will be needed. But with more people will come further urbanization and less farmland with which to work, which means farmers will have no choice but to increase crop yields.
That's where fertilizers like potash come in. Potash fertilizer not only provides essential nutrients to food, but also improves water retention in plants and strengthens their roots and stems. Put simply, potash fertilizer allows for higher crop yields and increased food production.
---
Phosphate and potash are increasingly important to enhancing crop production and will also have a large role to play in the cultivation of the burgeoning cannabis industry.
Unsurprisingly, many investors are wondering what potash is and how they can gain exposure to the potash market. Read on to find out more about potash investing.
What is potash?
First, it's important to understand what potash is: an alkaline potassium compound that is most commonly used in fertilizers. All in all, 95 percent of the world's potash supply is used to grow food.
The term "potash" refers to potassium compounds and potassium-bearing materials. It includes potassium chloride, which is a salt-like mineral that is naturally white or colorless, but sometimes takes on a pink or red color due to impurities such as clay.
Most potash comes from salt left over from ancient evaporated seas that lie underground. There are two different types of potash: sulfate of potash (SOP) and muriate of potash (MOP).
SOP is used on high-value crops, such as a variety of fruits and vegetables, nuts, tea, coffee and tobacco, and is seen as premium quality. MOP is more common, and is typically used on vegetables such as sugar beets, celery and Swiss chard.
What factors impact potash supply and demand?
According to the US Geological Survey's latest data on potash, global output came in at 46 million metric tons (MT) in 2021 and consumption sat at 45 million MT. Global potash consumption is projected to grow in 2023 and beyond.
Canada stands out as the top potash-producing country with output of 14 million MT in 2021, the vast majority of which was from the province of Saskatchewan.
Russia was the second largest producer in 2021 with potash output of 9 million MT. Belarus came in third, close behind Russia, with production totaling 8 million MT.
The potash sector has suffered from oversupply in recent years, and that has created lower prices and put pressure on potash producers. That said, Russia's war in Ukraine and its use of Belarus as a staging ground have led to export sanctions on the two countries, which prior to 2022 accounted for a combined 40 percent of global potash supply.
The resulting rise in potash prices ultimately led to demand destruction in late 2022. "The potash market certainly remains exposed to further disruption to production into 2023, and could see supply tighten quickly if demand recovers rapidly from its current lull," Humphrey Knight, potash principal analyst at CRU, told the Investing News Network (INN). "However, a more gradual recovery in demand appears more likely (in 2023), meaning supply should remain adequate."
How to start investing in potash?
Given the mostly positive outlook for the potash industry, many investors are interested in entering the space. One popular way to do so is by investing in potash stocks.
There are a huge number of companies to consider, so it's important to do your research. Our lists of potash companies on the ASX as well as on the TSX and TSXV are good places to start. Also have a look at Top 5 ASX Agricultural Stocks as well as Potash and Phosphate Investing in Australia.
This is an updated version of an article first published by the Investing News Network in 2016.
Don't forget to follow us @INN_Resource for real-time news updates!
Securities Disclosure: I, Melissa Pistilli, hold no direct investment interest in any company mentioned in this article.